State-of-art procedure at Vascular.ae
Perforators are the bridges connecting the highways (superficial veins) with the main roads (deep veins). In the past, these were treated with large open surgeries. However with the advent of minimally invasive, percutaneous procedures – Endovenous perforator ablation these have led to a significant improvement in healthcare delivery for patients who have significant leg swelling or venous ulcers in the feet, who have had their superficial insufficiency already treated.

Having done the largest number of such cases in the Middle – East, successfully, we have found that for the appropriate patient, this latest technology can lead to dramatic improvement.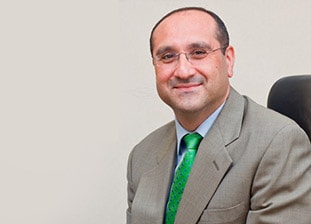 ABOUT US

Dr. Amit Kumar is a vascular surgeon, trained at the Cleveland Clinic, USA. He has been practicing in the UAE for the past 11 years. Over this time he has worked in Abu Dhabi – at Sheikh Khalifa Medical City, as well as in Dubai where he is currently working at Emirates Hospital, Jumeirah.

The team at Vascular.ae consists of:

Dr. Amit Kumar – Consultant – Vascular and Endovascular Surgeon
Ms. Neena Bobben – Lymphedema / Lipedema specialist
Nurse Nielsen Diaz – Peripheral Vascular Lab (PVR) specialist

The scope of service includes:

Dedicated vascular lab with TcPO2 and specialised vascular ultrasound
Carotid disease and stroke prevention
Aortic aneurysms and dissections
Dialysis – catheter and fistula creation and monitoring
Varicose veins – RFA, EVLT and Venaseal. Sclerotherapy
Wound care – Diabetic feet with or without gangrene
Peripheral vascular disease – Diagnosis and management – Endovascular and open procedures
Pelvic congestion with Ovarian vein embolisation
AVM and Hemangioma treatment
Lymphedema and Lipedema